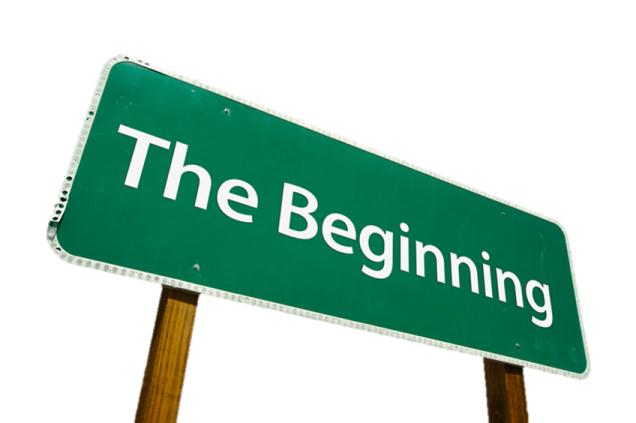 IDPA is a great introduction to competition for experienced shooters who have never shot a match. But even as straightforward as it is, shooting a match with no prior experience can be stressful and confusing (particularly the scoring!).
To expose new competitors to IDPA we have a two stage Intro to IDPA match on the 4th Wednesday evening of each month. The match fee will be $5.00 for both members and non-members of Rio Salado. New shooters will be able to shoot one stage at a controlled pace under the direction supervision of a match director, and do not need to have taken the Practical Shooting Starter Course. Shooters who have completed the PSSC will shoot both stages for score with results posted – just like a regular match. 😉 As this is an informal introduction to IDPA we will not be strictly enforcing the equipment rules but you must have a strong side belt holster, preferably OWB. IWB is allowed but be aware that it is much more prone to a safety match disqualification if not used very carefully.
From 6:30pm to 7:00pm there will be a new shooter briefing that will cover equipment rules, safety rules, the written stage description, scoring, and match etiquette. While this is an IDPA match we will also briefly cover scoring and some the differences and similarities of USPSA and ICORE. If you are familiar with all of that AND have completed the PSSC you just need to arrive in time to be ready to shoot at 7:00pm. We will meet at Pistol Bay Three which is just east of the Stat Shack (see map below).
Pre-registration and payment are required and will be done through the RSDP link on Practiscore. If you are new to Practiscore you will be required to register there first. Practiscore is an independent website for registration and posting of match results. Your account there is not connected to Rio Salado or to Rio Salado Defensive Pistol.
If you are a Rio Salado member authorized to use the bays at night and would like to practice on your own on another bay you will have access to props like poppers and swingers and max traps while the match is running.
>>> New shooters without PSSC certification should NOT handle their guns or gear until they have checked in at Bay Three. <<<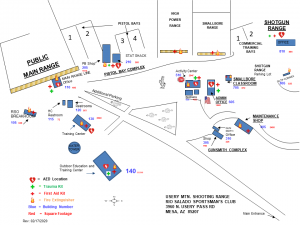 .